"There are so many more patients in need of a procedure than we can provide.
That means every minute in the operating room is a precious resource.
We all have to work together as efficiently as possible to maximize the number of patients that we can serve."
– Lisa Blackburn, RN, Board Member
Since Legacy of Healing was founded in 2004, the organization has conducted over 2,000 operations in 10 different countries.
Legacy's Surgical Team is the oldest and most developed faction of the Legacy family.
On every trip, Legacy employs general surgeons, vascular surgeons, plastic surgeons, hand surgeons, along with a dedicated team of elite anesthesiologists, surgical nurses and perianesthesia nurses.
Depending on the needs of particular communities, Legacy also commissions ENT surgeons, urologists, podiatrists, and other specialties.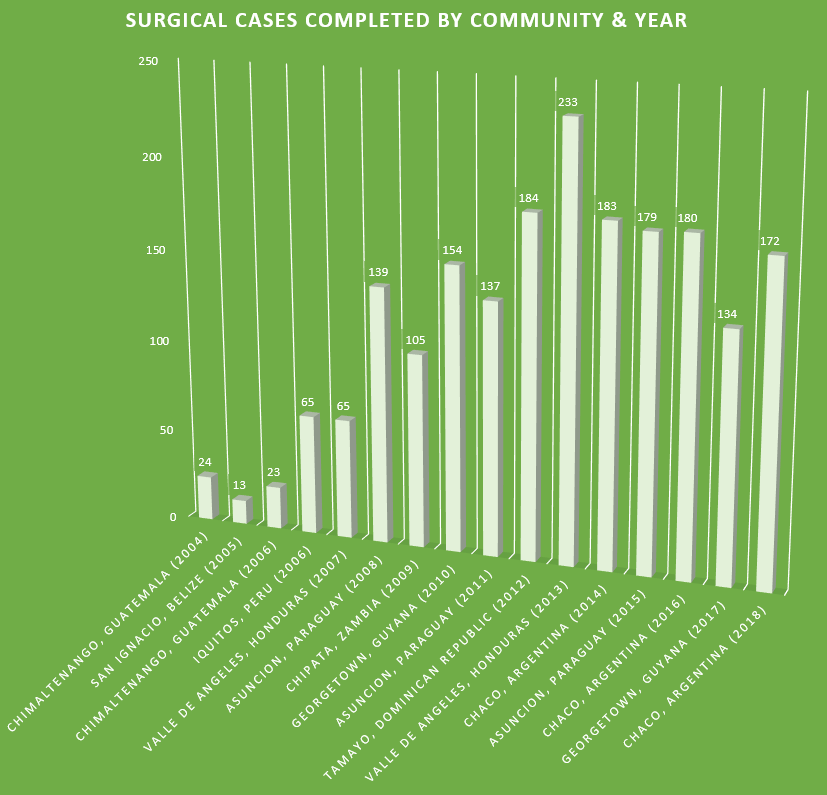 WARNING: THE PATIENT STORIES BELOW CONTAIN GRAPHIC IMAGES.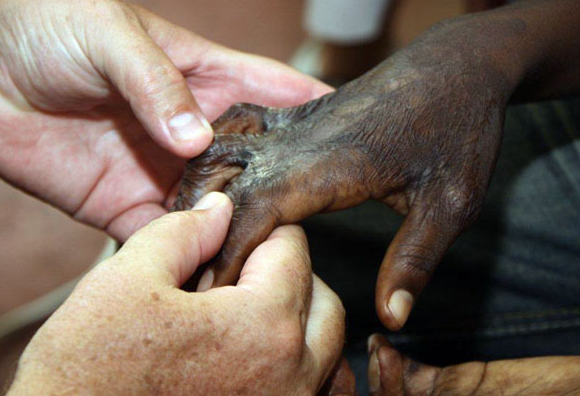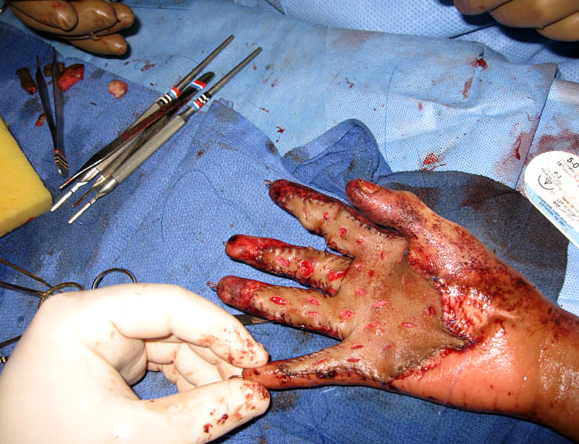 Patient: Noel (Age 9)
Location: Georgetown, Guyana
Procedure: Release of right hand contractures.
Noel suffered severe burns to his right hand. The contractures in his right hand were released.
Patient: Jonathan (Age 9)
Location: Chimaltenango, Guatemala
Procedure: Placement & Removal of Tissue Expander
Jonathan was badly burned when he ran into a cousin who had come out of the house with a pan of hot oil to dump outside, resulting in a terrible scar which limited his neck motion.
Legacy placed a tissue expander in Jonathan's chest near the scar tissue to allow the unburned skin to stretch, which would later be used to revise and cover the area after the scar tissue had been removed.
Dr. Ernesto, a Guatemalan plastic surgeon, removed the tissue expander after six months and completed the first skin graft.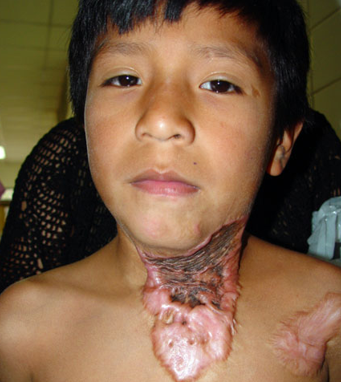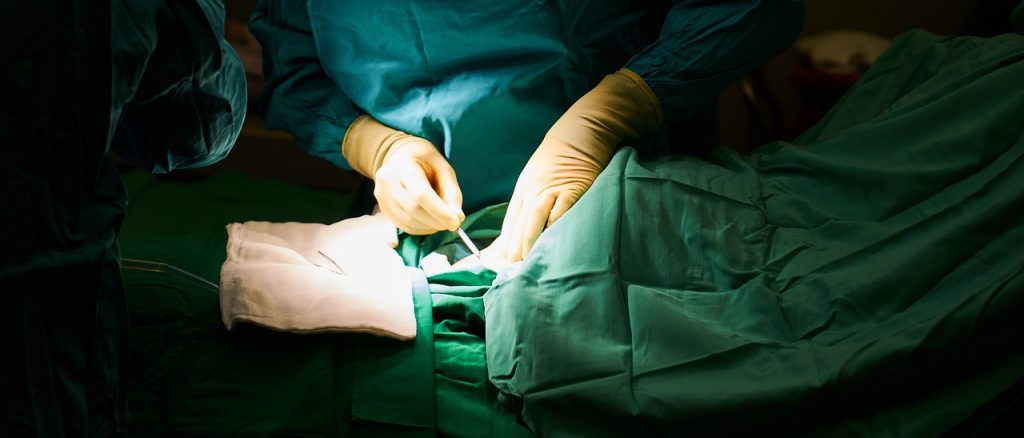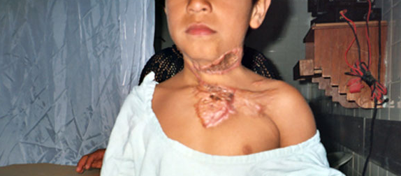 SPEECH AND EATING ABILITY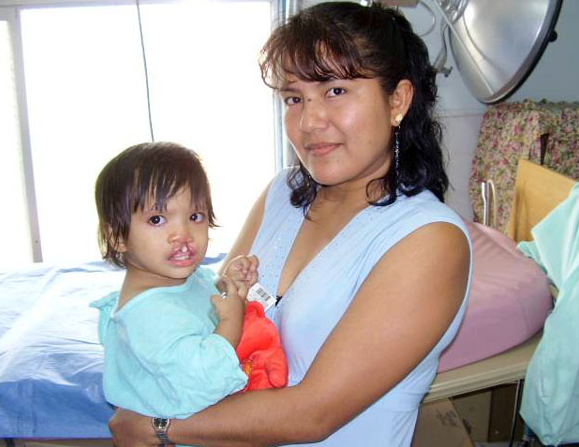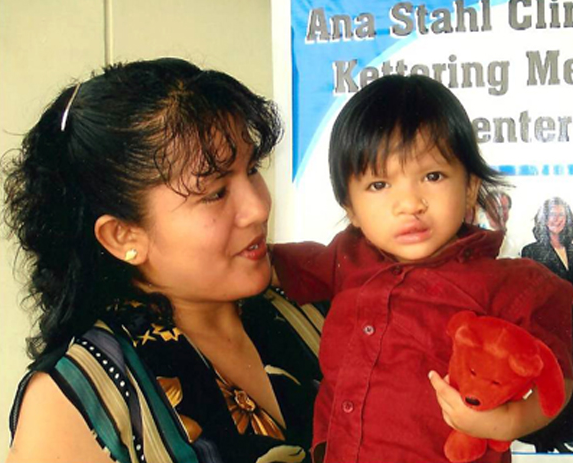 Patient: Leandro (Age 1)
Location: Iquitos, Peru 
Procedure: Cleft Lip Repair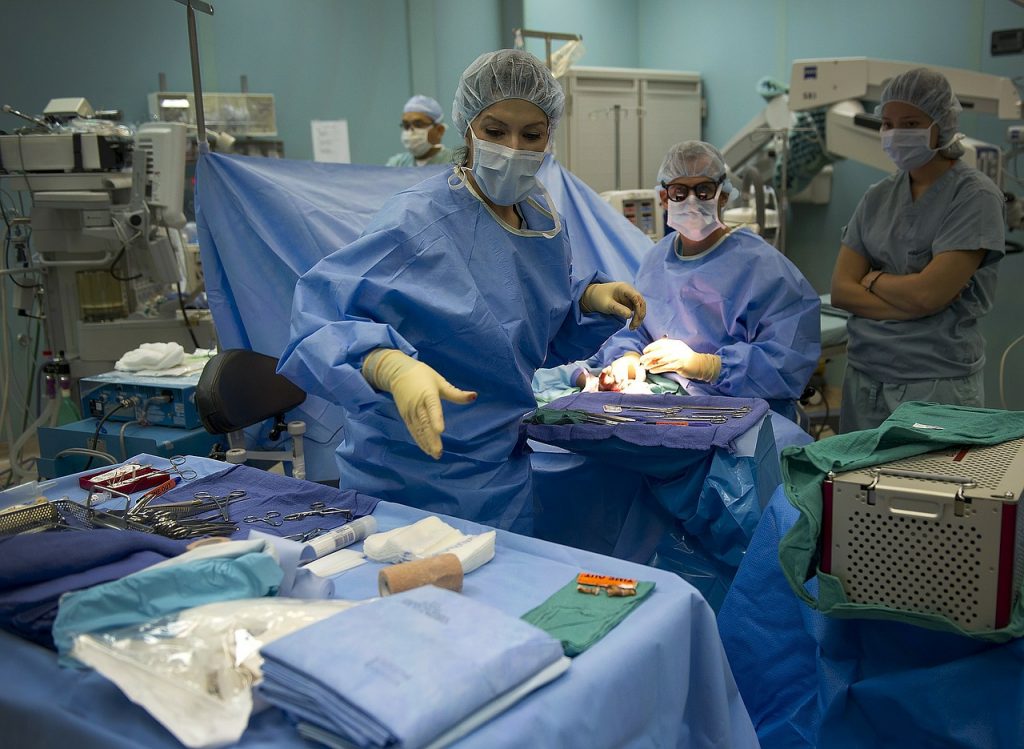 Leandro was born with a cleft lip and had severe difficulty eating for the first year of his life.
The lip was repaired, which meant a life of normal eating and speaking.
ABILITY TO FIND EMPLOYMENT & AVOID DISCRIMINATION
Patient: Marvin (Age 34)
Location: Valle De Angeles, Honduras
Location: Forehead Restoration.
Marvin sustained a head injury when the car he was riding in went out of control and hit a wall.
Legacy re-sculpted his forehead with titanium mesh and bone cement to build up the bone and obtain a smooth surface.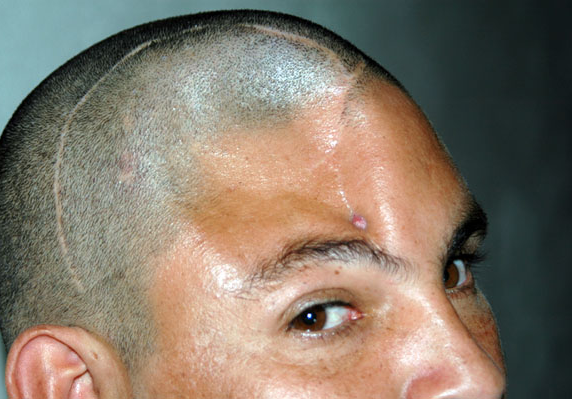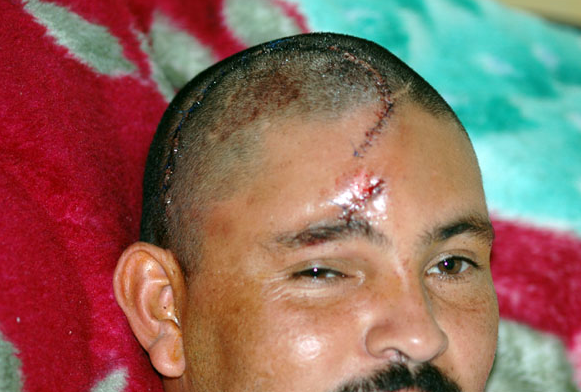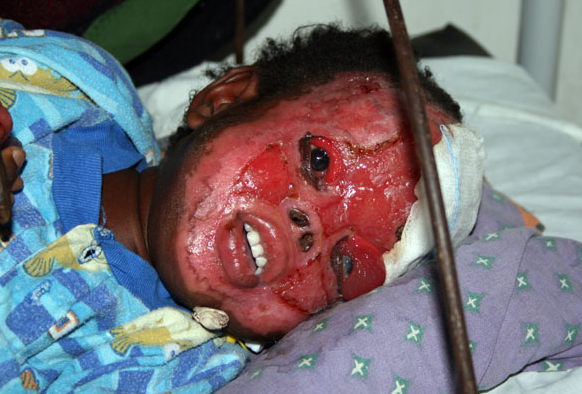 Patient: Rhoda (Age 3)
Location: Chipata, Zambia 
Procedure: Full Skin Grafts to Face & Hand
About six weeks before the medical team arrived, Rhoda severely burned her face, head, right arm and hand when she fell into a cooking fire.
The day after her skin grafts were put in place by Legacy, she was sitting up and eating her porridge with her left hand.
ABILITY TO FIND EMPLOYMENT
Patient: Jocelyn (Age 39)
Location: Georgetown, Guyana
Procedure: Release of neck contractures.
Jocelyn suffered extensive burns to her lower lip, neck and arms.
She asked the Legacy  Surgical Team, "Can you make me look good so I can get a job?"
The team released the contractures in her neck, which made her more comfortable and confident.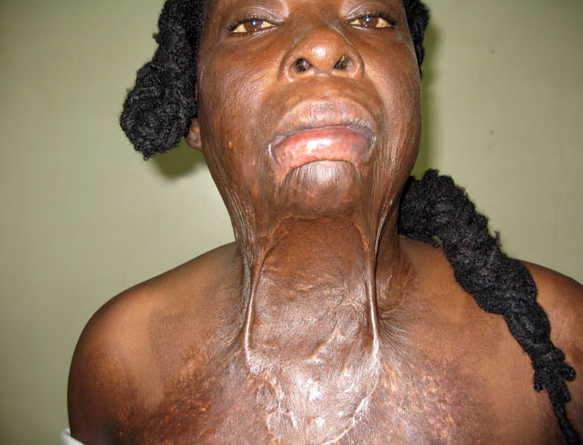 SELF-CONFIDENCE & EMPLOYMENT POTENTIAL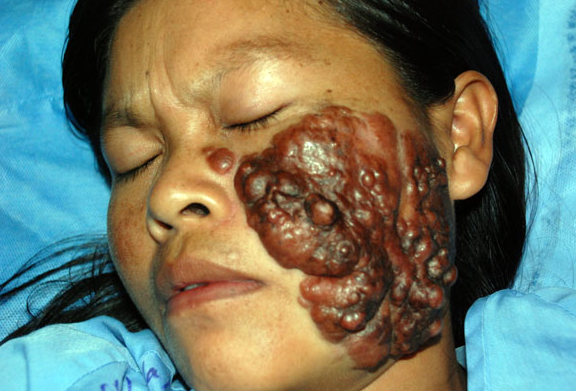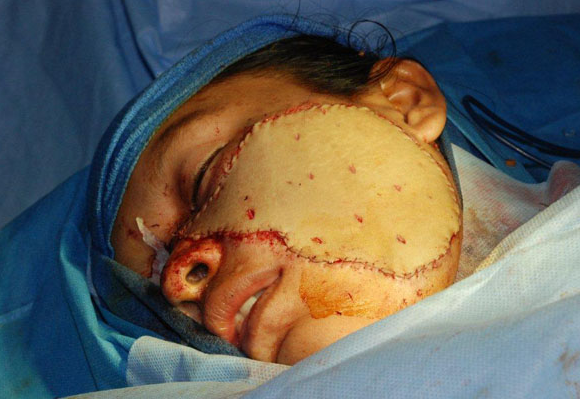 Patient: Velina (Age 27)
Location:  Georgetown, Guyana 
Procedure: Removal of facial tumor
Velina was about 5 years old when a very small growth began spreading slowly until it covered the greater portion of her left cheek.
Velina was flown to Georgetown from her distant home in the country's interior where a CAT scan revealed the growth was only skin deep.
The tumor was easily removed by Legacy surgeons and repaired with a skin graft.